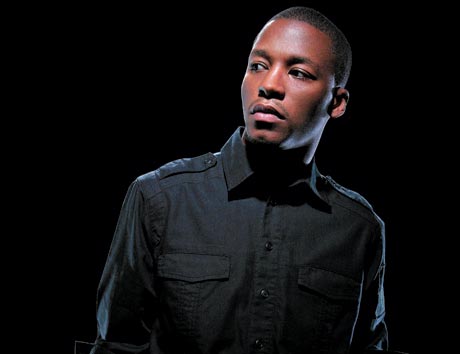 After numerous set backs, leaks, political wars, protests, meetings, re-writes, more leaks, and tons of tweets, Lupe's new album hit stores & iTunes everywhere.
Unfortunately, the recent fan-reaction towards Lupe's latest release, Lasers, was less than stellar, almost causing a revolt (which I don't see why, album was decent besides a few pop songs.)
The result of this backlash? Seems it may be time to give up the label sound, and return to his roots, at least that's what Lupe thinks.
At a recent concert in Albany, New York.
Lupe Fiasco told the crowd (see below) his next project will be a sequel to his debut release entitled, Lupe Fiasco's Food & Liquor II: The Great American Rap Album.
Also while in Albany, he spoke with radio station Jamz 96.3 & declared the project will have his core, longtime fans in mind and will be a return to the style he showcased on his early releases. "It's a little more dedicated to the nerdy Lupe Fiasco fans, out there, who like the super double entendres and the triple metaphors and the concept songs. So you know we gonna take it back," Lupe stated.
We'll see about that.