Eminem's latest single 3 A.M. will be dropping tomorrow. He will also be on the radio promoting that single and his upcoming album Relapse.
The song addresses his drug addiction.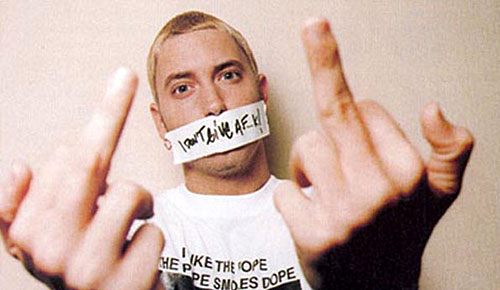 Eminem is having a relapse and he's going to be on Shade 45's The Morning After with Angela Yee to talk about it and play his new single "3 AM".

Catch Angela's exclusive interview with Shade 45's CEO to talk about Relapse, his highly anticipated comeback album and much more.

The show starts at 8:00 am ET and we will broadcast it live from this page for those who don't have Sirius Radio subscription.
Source: Eminem – 3 A.M. – Drops Tomorrow
Thisis50.com took a guess that this was a Proof tribute because Proof died at 3 AM.
Obviously that is not the case.