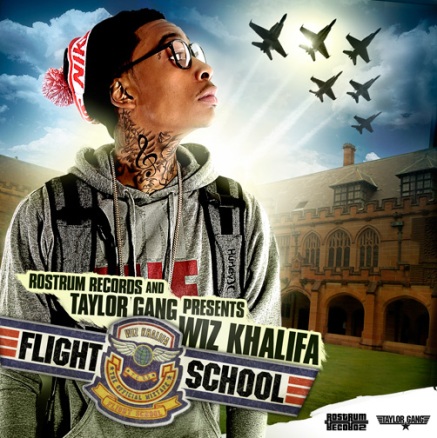 Wiz Khalifa will be releasing Flight School today on his myspace. You can purchase the album from I-Tunes for an affordable price.
Wiz has been busting his ass over the last couple years putting out more material than just about anybody.
Deal or No Deal was released in 2009, with a very positive response for the young artist from PA – especially from old school hip hop heads who appreciate the lyricism that he brings to the table.
The track that you're about to listen to is off his mixtape Flight School that hit the blogs in early 2009.
You can download Never Ever for free at this link.
Here is that download.