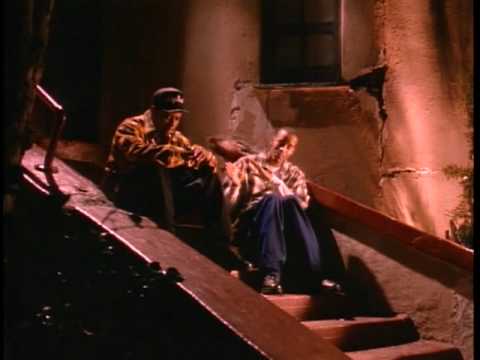 When I was a kid, I was obsessed with two things, basketball, and hip hop.
Ironically, around the same the movie "Above The Rim" hit theaters. Towards the end of that flick, as Kyle Lee Watson turned and made that game winning three pointer for Georgetown, and Shep looked up at the TV with a smile of inspiration,  cued a song that would show me how to respect my rewind button forever.
That song, was Regulate.
Regulate was a surprising hit, one of many songs that became a west coast classic. The song was a ballad of jazzy aggression, almost redundant in its own way, taking a sample from another classic song "I Keep Forgettin' (Every Time You're Near)" by Michael McDonald. But what made this song special was the two who performed it, two up-and-coming emcee's at the time named, Warren G. & Nate Dogg.  And right then, I was drawn right in, sitting in the back of my mom's car, or at school, or at home listening to it over, and over, and over, and over.
For almost two decades, the song was anthemic, and the careers of Warren G. & Nate Dogg sky rocketed. But now, within the wake of recent events, Regulate, has been laid to rest.
And like how us real artists do it, in memory, Warren G. is planning to release a tribute record to his late childhood friend.
Warren G. has penned the track "This Is Dedicated to You," a heartfelt track to Nate Dogg, who died on March 16th after suffering several debilitating strokes since 2007. Warren tapped former Doggy's Angels singer LaToiya Williams on the song, which talks about the good times the rapper shared with Nate Dogg, as well as the tough times after Nate Dogg suffered his initial stroke. "This Is Dedicated to You" is due out through digital retailers.