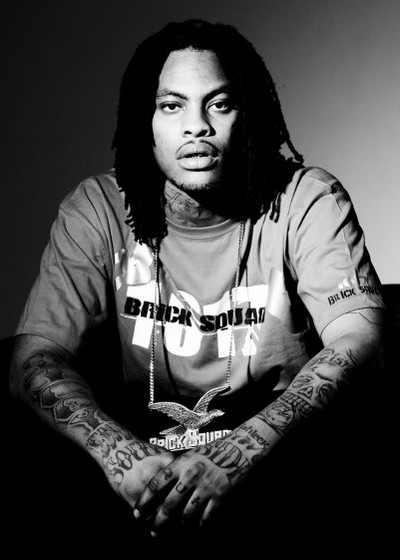 Last week, a man claiming to have been the one responsible for shooting the young rapper Waka Flocka Flame sent a picture of himself with Flocka's stolen diamond chain.
But according to MTV News, Flocka isn't sweating it, and is instead choosing to move on.
"I don't know [if it was actually the gunman] 'cause I didn't even see who shot me," said Flocka, sarcastically adding, "I thought a dog shot me. I thought a bird shot me. It's stupid."
Waka Flocka Flame already has a new chain to replace the old one. "This is round two," Flocka said of the new piece.
Flocka even took the time to thank his assailant, "I ain't worried about you. I appreciate you too. You got me sacked up, real talk. I got a stupid house off you, cars off you. I appreciate you, man."
Waka Flocka Flame had no explanation for why a man who supposedly attempted murder would incriminate themselves, though he says he's washed his hands of it and is going to move on. "It is what it is. Y'all said enough. I did enough…Let them live their life, I'mma live my life."