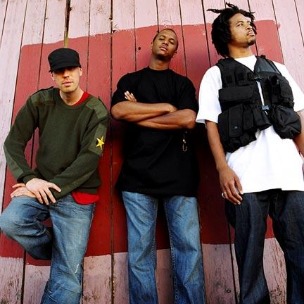 Years after the release of Heroes In The City Of Dope West Coast rappers Zion I and The Grouch are teaming up yet again for their upcoming project titled Heroes In The Healing Of The Nation.
"Anyone changing other people's lives for the better is a hero to me" The Grouch explained of the album's title.
The trio revealed that their new album will focus on troubles plaguing the entire country.
"People are going through a difficult transition these days," said Zumbi in a statement. "We want this album to aid in that process."
Heroes In The Healing Of A Nation will include appearances from Fashawn, Casual, Freeway, Silk E, Mystik, and more. The album will be released on March 22, 2011.
Heroes In The City Of Dope was released in October 2006 and featured appearances from Mistah FAB, Jurassic 5, and other notable artists.
The tracklisting to Heroes In The Healing Of A Nation is as follows:
1. A Hero's Invitation (feat. Brother Ali)
2. Leader
3. Victorious People (feat. Freeway)
4. Drop It On The 1
5. It's Goin' Down (feat. Jacob Hemphill (of Soja))
6. I Used To Be…
7. Rockit Man (feat. Silk E)
8. Be A Father To Your Child
9. Healing Of The Nation
10. Frankenstein
11. Plead The Fifth (feat. Codany Holiday, Fashawn, & Casual
12. Test Of Time (feat. Marty James)
13. Journey To Forever (feat. Mystic & Eric Rahmney (of Rebelution))
14. Like A G (feat. Los Rakas)