"This Can't Be True…Say it Ain't SOUL!"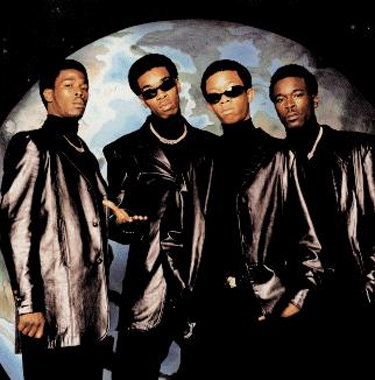 Are you 4 real!? Or maybe NOT 4 Real!? That's right ladies and gents, the rumors are true. Most likely known for their smash-hit single "Candy Rain", 90's R&B/Soul sensation, Soul 4 Real are in the doghouse with the feds and under heavy fire!
Well…not all of them. But 3 out of 4 are. And we're not speaking small potatoes here folks…we're talking about these guys being indicted on 145 counts of Aggravated Identity Fraud!
YIKES!!!
It's hard to tell who might be who at this point. But what we do know is that Duluth, GA P.D. has openly confirmed that all 3 brothers…Brian Dalyimple, Jason Dalyrimple and Andre Dalyrimple will all be indicted.
Brian Dalyimple (33), was arrested on suspicion of identity fraud earlier this month after somebody reported missing approximately $12 Grand in fraudulent purchases.
Mjr. Woodruff of the Duluth P.D. informed the public that upon investigation they had found a multitude of fraudulently obtained credit cards, documents for bank loans, savings accounts in bogus names, an account tied in with routing numbers belonging to legitimate accounts as well as documentation identifying information of many individuals.
Needless to say it sounds like they have strong case against the S4R boys and it's not looking good.
Stay tuned into IllestLyrics as we update you further as the story unfolds.