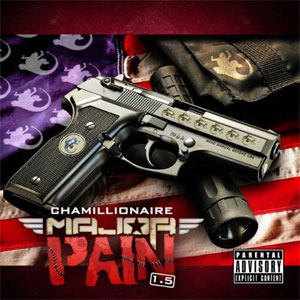 It's time for our Pick Of The Week, and during this seven-day stretch, we got one of Houston's top players… Chamillionaire drops off his latest 19-track five finger discount, entitled Major Pain 1.5, following last year's mixtape of the same title.
On the new release, the Houston rapper keeps it almost entirely himself, aside from from a guest appearance from rising rapper Big K.R.I.T. on "This My World", and Nipsey Hussle for "When Ya On."
Download Major Pain 1.5 right here.
Below is the final tracklist:
1. Already Dead Intro
2. War to Your Door
3. Slow City Don
4. Slow It Down
5. Next Flight Up
6. Never Come Down BREAK***
7. This My World (feat. Big K.R.I.T.)
8. King Me
9. Chandelier Ceiling
10. Livin' Better Now
11. Gotta Be the Baddest
12. Naked Man Skit (Roy Wood Jr.)
13. When Ya On (feat. Nipsey Hussle)
14. Think About It
15. My Toy Soldier
16. Stay Screwed 'N' Chopped
17. Forever Be a King Break
18. Tone for Life (Famous)
19. Wake Up Outro