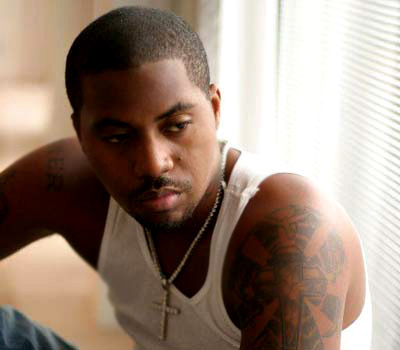 Hip hop artist activist, Nas, is set to protest Fox News July 23rd. The thirty-three year old rapper — born Nasir Jones — will be joining members of moveon.org and ColorOfChange.org to send a petition with over 620,127 signatures to Fox News demanding they stop their alleged racist attacks against black people including attacks levied at presumptive democratic nominee Barack Obama and his wife Michelle.
They will be delivering the petition at 2:00pm on Wednesday, July 23rd at Fox in Manhattan.
A string of incidence have occurred over the last few months where Fox News has come under fire for subjecting race into the candidacy of Barack Obama. You all will remember the controversy over Bill O Reilly using the words "lynching party" as terminology to explain attacks on Michelle Obama. Another anchor for Fox News called a "fist jab" between Michelle Obama and Barack Obama as a possible "Terrorist Fist Jab". In another case, an anchor used the term "Baby Mama" to describe the relationship between Michelle and Barack.
Nas is not a stranger to Fox News, last year when Nas was going to perform at a concert to support the families of the victims at Virginia Tech, Bill O Reilly, had multiple segments on "The Factor" attempting to discourage the president of the university from letting Nas Perform. Bill O Reilly claimed that Nas was a gangster rapper and played numerous clips of Nas rapping about guns.
In response, on Nas' latest album, "Untitled", the rapper makes a full diss record to Fox News. He states that "Fox News" is all about deception and are a bunch of idiots.