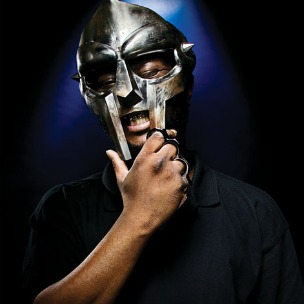 Fans of masked rapper MF DOOMÂ will soon be able to purchase a deluxe edition of the rappers classic 1991 album Operation: Doomsday.
The deluxe edition of the album, which will be released via Metalface Records, will include a limited edition tin lunch box featuring a cartoon MF DOOM on the exterior, a 32-page lyric book, and 10 trading cards. On top of that all the tracks on the original album will be remastered.
Artwork for the deluxe edition was created by Jason Jagel a San Francisco-based artist who previously worked on DOOM's Mm…Food album art.
Operation: Doomsday has been rereleased on various occasions since its 1999 release, but the physical album became somewhat of a rarity when it went out of print around 2004.
Operation: Doomsday served as DOOM's debut solo album and also marked the rapper's return to music. Prior to Operation: Doomsday Doom was a part of the Hip Hop trio KMD, but left the group following the death of one of KMD's members and the shelving of their album.
The deluxe edition of Operation: Doomsday will be available this spring. Only a limited quantity will be available, but Metalface Records also promises a vinyl version of the album.