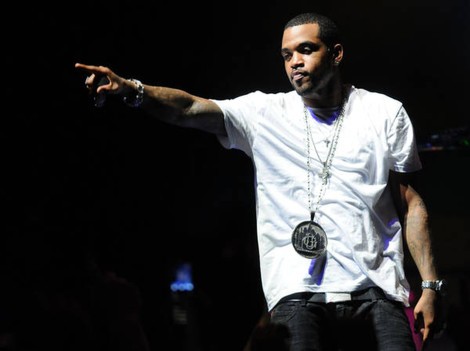 Lloyd Banks is being scrutinized for his role in a brawl inside a nightclub that left two men with stab wounds.
One of the men is recovering from his wounds, while the other man is in critical condition.
Clayton Webster, an amateur boxer who was slated for a Golden Gloves Fight on March 18th, is now fighting for his life due the stabbing, which took place on Saturday (March 5th) at the Town Ballroom.
Eyewitnesses told Buffalo's WIVB Channel 4 that Banks played a major role in the fight, by egging the crowd on and encouraging the violence.
"[Lloyd Banks was] cursing, making fun of our town, just getting everybody riled up to the point where it's chaos," said Webster's cousin, Jamar Norton.
Lawmakers in Buffalo are holding an emergency meeting with club owners and promoters on March 24th, to address concerns about violence in the downtown area of Buffalo.