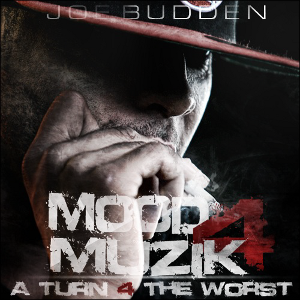 Joe Budden brings together some of the best punchline rappers of the last ten years, Lloyd Banks, Fabolous, and Royce Da 5'9.
It's crazy that each of these rappers have had a lot of hype over the years, but are trying to make big moves this year.
As far as rhyme schemes, Royce Da 5'9 probably bodied this track. Other then that, I don't know how I'd order them.
6 minutes of non stop lyrics that should appear on Joe Budden's highly anticipated Mood Muzik 4 that should be coming out any day now.
In related news, Fabolous will be releasing Loso's Way, Joe Budden has The Great Escape, and Lloyd Banks will be putting out his much awaited sequel to Hunger For More album shortly.
Here is the download:
[mp3]http://67.159.60.4:443/d/32epmne2tnfdzhgvu44r73qj6bqmdeg6eq4bzqfn/Joe%20Budden%20ft.%20Lloyd%20Banks,%20Fabolous%20&%20Royce%20Da%205%279%20-%20Remember%20The%20Titans.mp3[/mp3]
Joe Budden ft. Lloyd Banks, Fabolous & Royce Da 5'9″ – Remember The Titans