Gucci Mane teams up with DJ Drama to put together a mixtape entitled The Burrprint. I don't understand what's going on with the cover or the mixtape title. Maybe you do – I don't know – the download link is the important part.
Cover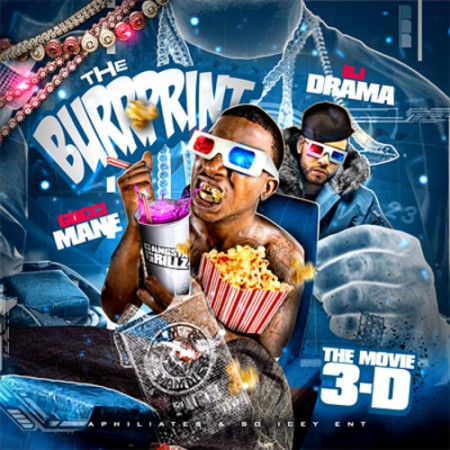 Tracklist
01. Intro
02. Dope Boys
03. Frowney Face
04. Watch Cost A Bentley (Feat. Bun B & Rocko)
05. Think I Want Her
06. Yelp, I Got All Of That
07. Trap Goin Crazy
08. Gucci Speaks
09. My Shadow
10. Gucci Speaks
11. Real As They Get (Feat. OJ Da Juiceman & Wacka Flocka Flame)
12. Excuse Me
13. More (Feat. Kandi & Sean Ceasar)
14. Gucci Speaks
15. Candy Lady
16. Candy Lady (Remix) (Feat. Brick Squad)
17. No No No
18. Foreign (Feat. Shawty Redd)
19. Flexin (Feat. Brick Squad)
20. My Chain (Feat. Brick Squad)
Download
Gucci Mane & DJ Drama – The Movie 3-D: The Burrprint! (Mixtape)
Props: Nahright!