Fabolous's fifth studio album has leaked to the internet, the album already has a handful of singles that have been leaked, and now you can download the whole album.
Just like we always do, we highly recommend that you support the artist and purchase the album.
Cover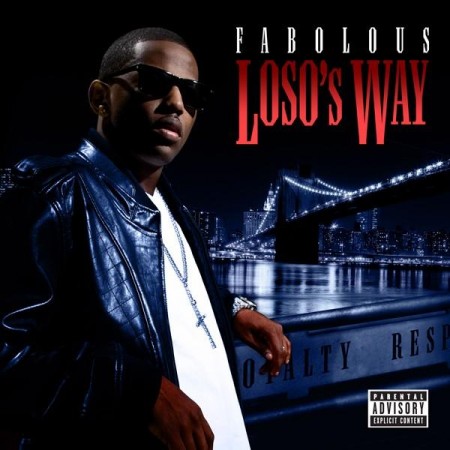 Tracklist
1. The Way "Intro" Produced by Streetrunner
2. Feel Like I'm Back – Produced by Justice League
3. My Time feat Jeremih Produced by The Runners
4. Imma Do It featuring Kobe Produced by Khalil
5. Everything, Everyday, Everywhere feat Keri Hilson – Produced by Ryan Leslie
6. Throw It In The Bag feat The Dream – Produced by Tricky
7. When The Money Goes – Remix feat Jay-Z Produced by Jermaine Dupri
8. Salute feat Lil Wayne – Produced by Miguel
9. There He Go Featuring Paul Cain, Red Café and Freck Billionaire– Produced by THE BLACKOUT MOVEMENT
10. The Fabolous Life feat Ryan Leslie – Produced by Ryan Leslie
11. Makin Love feat Ne-Yo – Produced by Jermaine Dupri
12. Last Time feat Trey Songz – Produced by Jermaine Dupri
13. Stay feat Marsha Ambrosius Produced by Syience
14. Pachanga Produced by Sid V
15. Lullaby Produced by Alchemist
16. Never Let It Go Featuring Keys Produced by Khalil
17. I Miss My Love Produced by Sean C. and L.V.
Singles
A Toast To The Good Life
Its My Time
Throw It In The Bag
Leak Date
July 14th, 2009
Release Date
July 28th, 2009