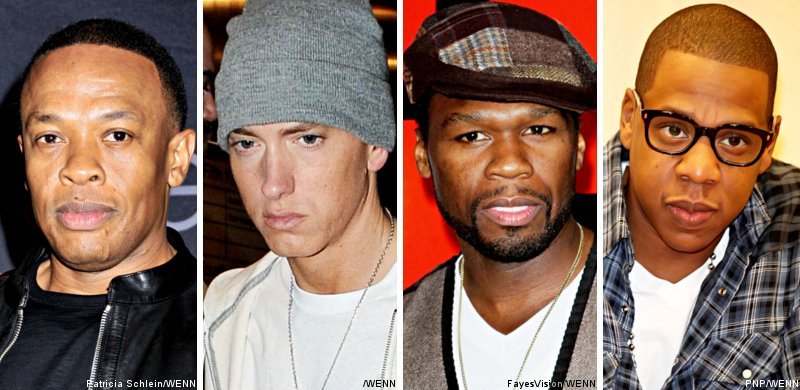 A brand new star-studded song called "Syllables" has just made its round for listening pleasure. Opened with Eminem's verses, it also features the likes of Dr. Dre, 50 Cent, Jay-Z, Stat Quo and Cashis. Those stars team up together, taking a jab at today's Top 40 songs.
"If we have to dumb down our style and ABC it then so be it / Because these days these kids, jeez, they don't give a sh*t about lyrics, just want to hear a beat and that's it," the Slim Shady sounds off his frustration. "All we know is the chorus because the chorus repeats the same four words for us."
They summarize their criticism in one sentence, "It is not about lyrics anymore. It's about hot beat and catchy hook." There is no word on whether or not the all-star track is taken from Dre's upcoming studio album "Detox".