Don Cannon & Jeezy will drop the second Trap or Die on Tuesday. With a jam packed 22 tracks, featuring artists like Trick Daddy, Scarface, Bun B, and Plies. When this mixtape becomes available, expect us to have a download up for you.
Cover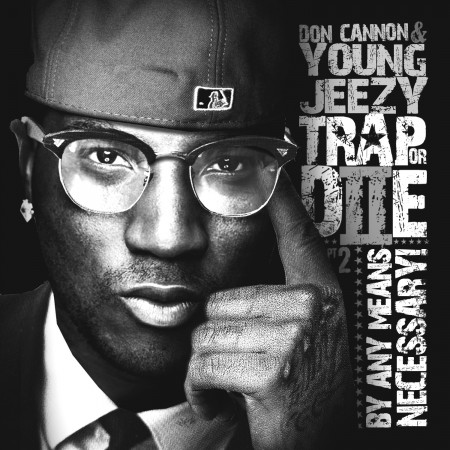 Tracklist
1. Introduction
2. Trap Or Die Reloaded
3. Stop Playin Wit Me
4. Insane
5. Problem
6. Camaro
7. Lose My Mind (feat. Plies)
8. Greatest Trapper Alive
9. Ill'in (feat. The Clipse)
10. Just Saying
11. The TakeOver (feat. Bigga Rankins)
12. D Boyz (Produced By Don Cannon)
13. Hood Politics
14. Ride Wit Me (feat. Trick Daddy & Scarface)
15. Go Hard
16. Talking
17. Time
18. I Remember
19. Grape
20. My Tool (feat. Baby & Bun B)
21. Da Greatest
22. Bonus Track
Download
Don Cannon & Jeezy – Trap or Die II – Cover/Tracklist/Download
Props
Liberated by the kings of this Hip Hop blogging ish.