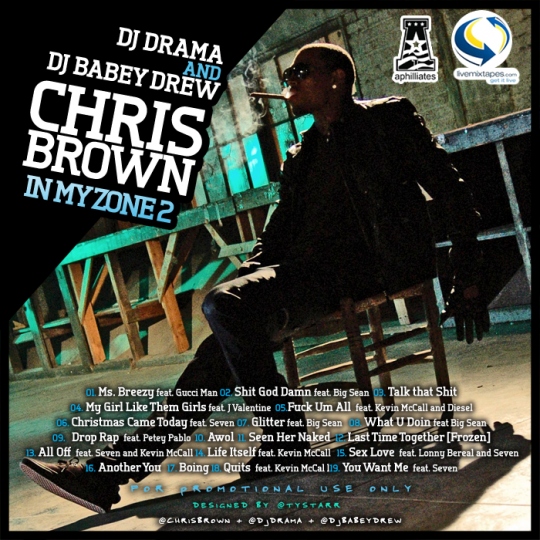 Just like the man promised, here's Chris Brown's new mixtape "In The Zone 2″…Â  Mr. Brown himself however seems to have a problem with the mixtape, and like most corny mainstream stars who are contractually obligated, he turned to Twitter to address the DJ Tags on the album, here's what he had to say.
"too much dj scratches…. too much talkin… and the songs run into each other… itll be fixed asap!!!  A better version of in my zone 2 mixtape will be out tomorrow!!!.. niggas is talking way too much on the one thats out.."
Like his past, that version has yet to drop…
Click Here to download.