Bone Thugs N Harmony's latest album Uni5 The Worlds Enemy has leaked to the internet. This is the first time that the 5 original members have been together on one album in 10 years. In March, Bone Thugs started a 34 city tour to help promote this project.
Cover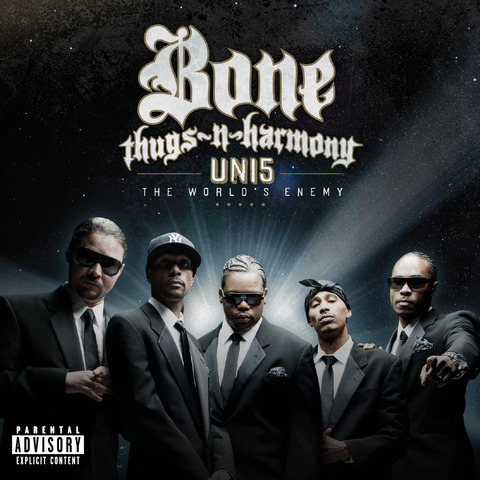 Tracklist
01. The Law (Intro)
02. Rebirth
03. See Me Shine (ft. J Rush)
04. Only God Can Judge Me
05. Wanna Be
06. My Life
07. Everytime
08. Fearless (Interlude)
09. Gone (ft. Ricco Barrino)
10. Me In The Sky (ft. K Young)
11. Universe
12. A New Mind = A New Life (Interlude)
13. Pay What They Owe
14. Facts Don't Lie
Leak Date
May 2nd, 2010
Release Date
May 4th, 2010
Support your favorite artists and purchase the album.