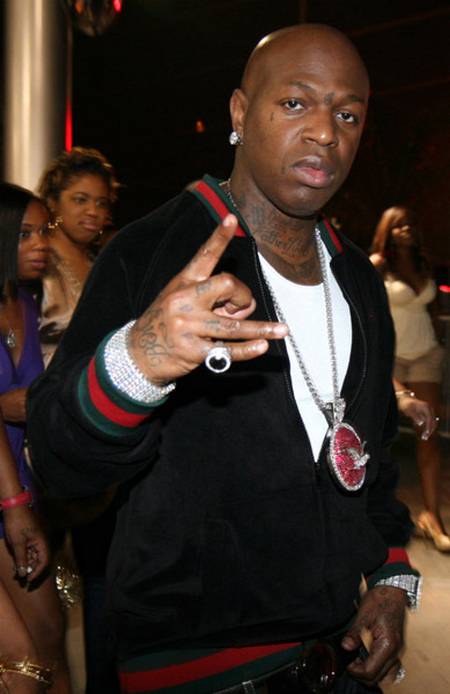 While getting ready to celebrate the slaughtering of Native Americans by feasting on turkeys tomorrow, Young Money godfather Baby is giving back to his community like most rappers do around the holidays (ever since Denzel Washington did it in American Gangster).
Birdman spread his million dollar wings and flocked over to Nawlins yesterday afternoon for his 15th annual turkey giveaway. Showing that yes, he does have a heart. Giving away turkey's has become a trend for most hip hop artists, it's nice to see all of these thugs can take some time away from their songs about murder and drug glorification, and give back to the community in a positive way.
The day I see Cam'ron or Brotha Lynch doing this, is the day Krishna and Jesus face off in an epic arm-wrestling match. Here's a quote, Bird's the word.
"They see us on TV so much, but never get to see us [in person]. But for them to see us, shake our hands, tell us they know our momma, they know our daddy, so many that watched me as a kid that tried to keep my head straight when I was younger — it feels great, not just good."
Peep the video below.