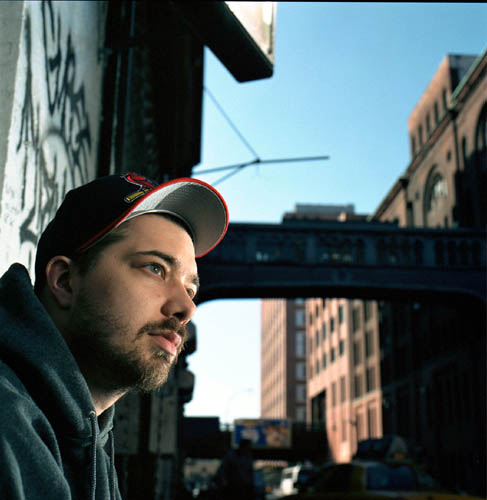 It's been three and a half years since Aesop Rock released None Shall Pass.
Besides producing an album for FELT's 'A Tribute To Rosie Perez', the emcee has been relatively quiet on releasing new material (besides that disastorious "Take Ya Titty Out.")
This morning it was announced that Aesop and present collaborator Kimya Dawson have announced a spring tour.
Dawson, who is a Washington-based singer/songwriter will share the stage with the New York rapper.
The two will perform together, revealing upcoming material, as well as solo sets. Aesop will be joined by fellow former Def Jux artist Rob Sonic and DJ Big Wiz.
The dates are as follows:
5/8 – Â Â Â Â Â Â Â Â Â  Greek Theater — Berkley CAÂ Â  w/ Atmosphere
5/10 – Â Â Â Â Â Â Â  Terrace Club — Princeton, NJ
5/11 – Â Â Â Â Â Â Â  Middle East — Boston, MA
5/13 – Â Â Â Â Â Â Â  Rock N Roll Hotel — Washington DC
5/14 -Â  Â Â Â Â Â Â  Bowery Ballroom — New York, NY
5/16 – Â Â Â Â Â Â Â  Altar — Pittsburgh, PA
5/17 – Â Â Â Â Â Â Â  Outland — Columbus, OH
5/19 – Â Â Â Â Â Â Â  Lincoln Theater — Chicago, IL
5/20 – Â Â Â Â Â Â Â  High Noon Saloon — Madison, WI
5/21 – Â Â Â Â Â Â Â  Triple Rock — Minneapolis, MN