FOXY BROWN
Violating a court order and baring her buttocks to a neighbor. She is due in court February 7th.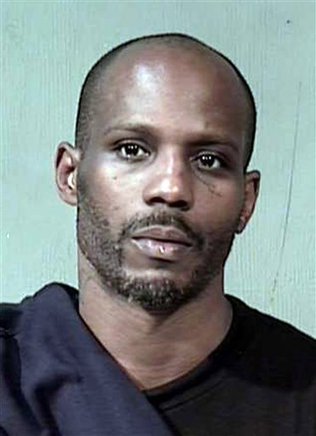 DMX
Multiple probation violations including use of illegal drugs and not complying with treatment plans.
BRUNO MARS
Arrested in Las Vegas for drug possession in a bathroom. He is due in court February 4th.
GUCCI MANE
This Tuesday, Nov. 2, 2010 photo released by the Fulton County Sheriff's Office shows rapper Radric Davis, also known as Gucci Mane. Authorities say a police officer used pepper spray on Davis after he resisted arrest during a traffic stop Tuesday near downtown Atlanta, after officers saw Davis arguing with and assaulting another person.
JUVENILE
Arrested and charged with marijuana possession in a home he was using as a studio after a neighbor smelled it and called police.
MARIO
He allegeldy assaulted his mother but charges were later dropped. She has a serious drug problem and made up the story about getting attacked by her son.
PETEY PABLO
Petey attempted to carry a concealed weapon onto the flight and claims he forgot he had it (on 9/11 of all days).
SUGE KNIGHT
Arrested for assault with a deadly weapon for pointing a gun at a man.
T.I.
Possession of ecstacy, failing a drug test as a convicted felon on parole.
TOO SHORT
Too Short was charged with three counts of misdemeanor battery for attacking club staff in Idaho.
WIZ KHALIFA
Arrested on November 8th and charged with felony marijuana trafficking and possession. He was released on $300,000 bail and no court date has been set as of yet.
YOUNG JEEZY
Arrested in the Bahamas for an unknown infraction.