Moderators: Loon E Lou, Kuhlerblynd
Army Of Three
Posts: 3522
Joined: Sun Jan 15, 2006 3:57 pm
Wins: 46
Losses: 14
No Shows: 2
Location: Earth
Contact:
Due 72 hours(3 days) from time of this thread
First to 5 votes (3-0=ko/4-1=tko). Each day late is 1 against you
Voting must use categories with brief explanations.
Categories
-Storytelling
-Flow
-Creativity
-Rhyme scheme
-Metaphors & Similes
-Consistency
-Impact
Topic:
Careful what you wish for
---
Rhyme Master
Posts: 163
Joined: Thu Jul 07, 2011 9:51 pm
Wins: 8
Late December, I got an invite from dorinda for drinks and dinner
she strolled in looking cold like winter and I noticed she was slimmer
she must be crunching and accounting the numbers for her new figure
been wishing for a rendezvous for two since she moved here from Denver
we slow danced to nineties slow jams while I smelled purfume and leather
hypnotized by the hedonism from fantasized indiscretions of us together
under the illusion that fantasy and reality were truly connected
I tried not to lose my perspective and keep our fusion protected
the dome bobbing back and forth and her forehead slapping my bellybutton
her submission to my inhibitions prevented intuition from telling me something
after releasing and some sleeping I discretely went to the bathroom
looking through the medicine cabinet I uncovered where her past looms
A perscription slip for a STD, a bottle of pills and a tube of cream
now I have a new wish....I wish was better at choosing dreams
Last edited by
Sir Kevin O Shea
on Fri Aug 12, 2011 11:23 pm, edited 3 times in total.
[center]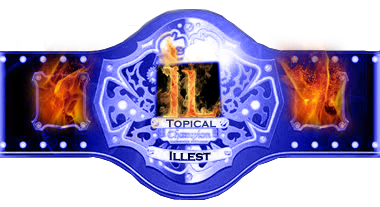 [/center]
The Elitists:
"We don't diss anymore, we only write songs for charities and Christmas carrols" - Sir 3rd String QB
3rd String QB
Calico
Enlightend
Shazo
---
Army Of Three
Posts: 3522
Joined: Sun Jan 15, 2006 3:57 pm
Wins: 46
Losses: 14
No Shows: 2
Location: Earth
Contact:
3rd string moves on due to illaborate being unable to continue his participation

good written though, ending was funny to me but good

-updated and closed-
---
---
Users browsing this forum: No registered users and 4 guests