Moderators: Loon E Lou, Kuhlerblynd
Army Of Three
Posts: 3522
Joined: Sun Jan 15, 2006 3:57 pm
Wins: 46
Losses: 14
No Shows: 2
Location: Earth
Contact:
Rules
7 Bars/14 lines (MAX)
Due 96 hours(4 days) from time of this thread
First to 5 votes (3-0=ko/4-1=tko). Each day late is 1 against you
Voting must use categories with brief explanations.
Categories
-Storytelling
-Flow
-Creativity
-Rhyme scheme
-Metaphors & Similes
-Consistency
-Impact
3rd String QB's topic is "Murder witness"

Deception's topic is "My super power"
---
Lyrically Inclined
Posts: 109
Joined: Mon Nov 29, 2010 2:21 am
Wins: 1
Losses: 2
No Shows: 1
Check
[ Post made via iPod ]

---
Rhyme Master
Posts: 163
Joined: Thu Jul 07, 2011 9:51 pm
Wins: 8
My friend approached me at the store but im always discreet with her
circumspect but not for respect to her fiance because beatings occur
I hoped for a change but the anxiety of loneliness kept her submissive
I reached out to hug her and started having a psychic premonition
she began washing dishes and he entered the door hyped with chaotic energy
yelled how worthless of a woman she was to pile on more stoic misery
fine physically but mentally exausted from being scarred and missing sleep
taken intentionally especially with him hitting her so viciously
usually a few slaps was it, but he threw and kicked her until she grabbed a knife
from the kitchen, she kicked his left knee and stabbed his right
the other remaining slashes made deep gashes penetrating like meteor craters
I flashed out, she kissed my face and said to me we should meet up later
next day I read the scenario, not from a book but instead the news paper
dna evidence said she removed his body using an apartment elevator


*Edited for grammatical errors
Last edited by
Sir Kevin O Shea
on Fri Jul 29, 2011 6:29 am, edited 3 times in total.
[center]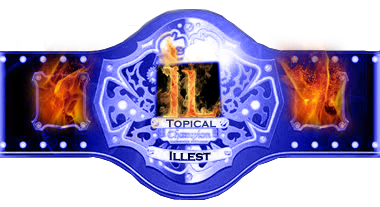 [/center]
The Elitists:
"We don't diss anymore, we only write songs for charities and Christmas carrols" - Sir 3rd String QB
3rd String QB
Calico
Enlightend
Shazo
---
Army Of Three
Posts: 3522
Joined: Sun Jan 15, 2006 3:57 pm
Wins: 46
Losses: 14
No Shows: 2
Location: Earth
Contact:
this was sad... i was really expecting deception to show since panda suggested

qb wins by no show

-updated and closed-
---
---
Users browsing this forum: No registered users and 4 guests