Moderators: Loon E Lou, Kuhlerblynd
Army Of Three
Posts: 3522
Joined: Sun Jan 15, 2006 3:57 pm
Wins: 46
Losses: 14
No Shows: 2
Location: Earth
Contact:
Rules
7 Bars/14 lines (MAX)
Due 96 hours(4 days) from time of this thread
First to 5 votes (3-0=ko/4-1=tko). Each day late is 1 against you
Voting must use categories with brief explanations.
Categories
-Storytelling
-Flow
-Creativity
-Rhyme scheme
-Metaphors & Similes
-Consistency
-Impact
leeroi green's topic is "The one that got away"

AntiMaTTer's topic is "Bully"
---
Army Of Three
Posts: 714
Joined: Tue Aug 31, 2010 11:52 am
Wins: 16
Losses: 1
Contact:
...k sounds fun cool good luck leeroi or w/e face



-------------------------------------------------------------------------

Ok so this aint my best work and not too great that i usually do but here we go, did this pretty quick but lets get it goin.






Im just an Average Kid whos always Sad As Shit but aint a Pacifist...
I hate my family, hate my life, thats pretty Accurate plus my Dads A Bitch...
Who just Slaps His Kid, im sick of his shit and tired of school so im Fighting Back...
Devise a graph for a plan of attack, these nerds got it easy and im not Liking That...
I Strike A Match, smoke an L and see this kid who made me Visualize The Past...
When this muhfucka mocked my dead mother and just Criticized And Laugh...
I should Victimize His Ass, Rectify My Path, now im Making My Mind Up...
If Satan Defines Us then ima kill this bitch for what he said, Taking His Life Cuz...
Aint afraid of death, or scared of prison, my minds a dangerous mess and i cant Bare to Visit...
My own dad and its so sad, cuz i know my father killed my mom and i was There To Witness!...
It aint Fair So Listen, and you wonder why i bully kids?... thats when i found my Fathers Pistol...
To Slaughter Kids Thru out the hallways of This School and no one will Honor This Fool...12
I Start Bucking Shots watch the people Fuckin Drop and escape after the Shots Bang ...
Now the nerds dead, i make it home for Gods Sake, take dads life and my own...theyll remember the name Scott James..


Thats it, hope yall enjoy, good night folks (and fuck you in advance Scott.)


(edited a typo, actually Evo pointed that out and i didnt update it on my note pad lol)



leeroi ima be real disappointed if you no show.



neato i win.

be cool if i could get some feedback still
Last edited by
AntiMaTTer
on Wed Jul 27, 2011 11:38 am, edited 2 times in total.
IL record:
16-1
---
Rap Assassin
Posts: 584
Joined: Mon Sep 27, 2010 1:23 pm
Wins: 12
Losses: 13
No Shows: 1
Location: san diego ca
I try dearly to write clearly
Perhaps if I insert CAPS you might hear me
Nah...
Sitting for ten minutes to come up with nothing
Then when I finally come up with something
What the Fuck is up with this pen
I crumble what's writ on the verge of giving up on this shit
Justify writers block with this is a shit topic making excuses
Another page and a new pen umm ......... face it its useless
I panic knowing I got votes against me for missing the deadline
A no show is a no no I gotta get my head right
I can't concentrate I need a neuro surgeon so thoughts operate
But its all a blank and so be it this topic'll be the one that got away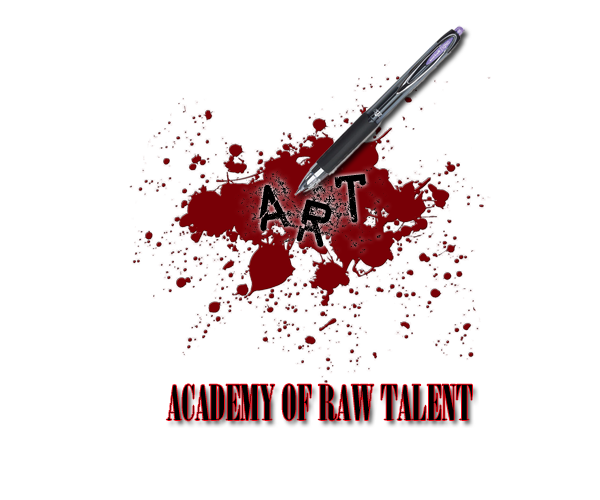 ---
Army Of Three
Posts: 3522
Joined: Sun Jan 15, 2006 3:57 pm
Wins: 46
Losses: 14
No Shows: 2
Location: Earth
Contact:
lol at that..

Storytelling: Anti
Flow: Anti
Creativity: Tie
Rhyme scheme: Anti
Metaphors & Similes: Tie
Consistency: Tie
Impact: Anti

Vote: Anti

i think Anti took this, he came a bit more direct but at least made it about someone else, leeroi surprised me a bit, the direction was cool, the ending became a bit more expected when i read half way, but still a nice touch, good job showing up and not being dq'd though, but i still think you could've put a bit more effort, just a bit.. and it would've been a little harder to call
---
Novice
Posts: 62
Joined: Thu Jul 07, 2011 1:15 pm
Wins: 3
Losses: 1
Flow: Anti (even though the last bar didnt match)
Imagery: Anti
StoryTelling: Anti
Vocabulary: Neither
Enjoyment: Anti
Vote: Anti
Leeroi I know you got a pretty Difficult topic, but I didnt really like the direction you took it to demonstrate your writers block. Because of that I didnt think you had much Leeway to create Imagery or a real Story off of it so the direction you took really limited what I felt you could score from Me. With that being said I thought you did ok with the topic of Writers block but I thought Anti was pretty decent with his Topic of Bullying and how it caused him to become more rebelious. Good Battle both of you.
Vote on my Battle
http://www.illestlyrics.com/board/calic ... 23388.html
[center]
*

The Elitists

*

-

Calico

-



3rd String QB (A.C Money)





Elightend




[/center]
---
flow- anti
image- anti
storytelling-anti
creativity- leeroi (even tho it wasnt to great to me)
vocab- anti
enjoyment-anti
leeroi wasnt too on topic to me, and its a topical battle so really thats the main key.
anti, that reminded me of something sapient would spit from sandpeople for some reason. it was a dope drop
mvgt anti
[ Post made via Windows Smartphone ]
Catastropic wrote:i went to ya site on reverbnation, and i heard ya' projects bro, i must say they real damn good...
at ya' age you have a 5star skillz,
and believe you're gonna make in the music biz.
i love ya' sht...most definitely...
keep up the good work bro!
---
Unstoppable Emcee
Posts: 2304
Joined: Fri Dec 28, 2007 9:05 pm
Wins: 67
Losses: 18
Location: So Cal
3-0 ko no need to vote here lol
---
Army Of Three
Posts: 3522
Joined: Sun Jan 15, 2006 3:57 pm
Wins: 46
Losses: 14
No Shows: 2
Location: Earth
Contact:
still giving it till the 1st of august for non-participants to vote, otherwise all current votes will determine (that goes all for the other battles as well, not just this one)



3-0 + the day late from leeroi makes it a 4-0 win by ko for anti

-updated and closed-
---
---
Users browsing this forum: No registered users and 3 guests