Moderators: Loon E Lou, Kuhlerblynd, Battle Mods
But I See Right Thru You
Posts: 2724
Joined: Tue Aug 17, 2010 8:04 pm
Wins: 43
Losses: 8
No Shows: 2
Contact:
House rules


6 bars


Due Friday, June 3rd by midnight, Eastern Time USA.
--~Murk McNasty~--
Battle WRECKord 42-8
---
Rhyme Master
Posts: 228
Joined: Sat May 21, 2011 7:05 am
Wins: 10
Losses: 8
No Shows: 1
Location: 260
Contact:
check
--1st 3 are just to knock your ass out!!!--
Ok so I toss dude in the air, i expect the cash to land flat,
But this my first time tossing green at bitches' & they givin it back
Dayum
I put my foot through Lee like the jeans, lets say dude be kickin'
Green bout the cock the way he greases his meat... lee's chicken'
Haha
I got crow bars that will remove this
"nail"
from the site tonight
God
"screws"
with his mind, knowin even phillip couldn't twist him tight
Fuckin tool!
--switch up to a flow now--
I'm crafty,
Greens'
pansy - bring your granny, daddy, nanny, your whole calvary

No apathy, faculty made this thread knowin he can't see me murding a colorful
family
(Kuhlerblynd)
u sniff'in coc trying get high as me, but im past the top, above where god lifted'the pope
Lee clinch the ropes, 1-2 to your ribs and dome, smokin green the only time u gripp'in some dope
It must give you headaches, if you tryin to think of beating me, you only beating meat
I guess were both beating lee(haha), but your hands suck at head shots the way they're weaving me


sorry I shitted on you!!!
---
Rap Assassin
Posts: 584
Joined: Mon Sep 27, 2010 1:23 pm
Wins: 12
Losses: 13
No Shows: 1
Location: san diego ca
you're a joke S its no stress to walk away from this battle and leave you with a broke neck/
a scoped S has no breathe and thats military issued intervention for a dope head/

i'd prey forgiveness but i hate the sound of a snake hissing/
signature move'll leave a small window in back ya skull and half of your face missin/

i grave bitches and this dip shit using the same bar be-a missed with calling it legit/
S is near the bottom of the list so we'll never see I to I unlike the mispelled falling in your sig/

yo who's idea was it to make him try me fuck it i'll just murder the next M I see/
put the burner to him light his ass up and you'll never again be known as M icy/

you got a chior boy avy yet you the founder of malicious activity?/
that shit so much of a stretch you should call your click elasticity/

i shoulda got a 1st round bye in this tourney seriously fuck dude/
murk if you wanted mic checked all you had to say was 1 2/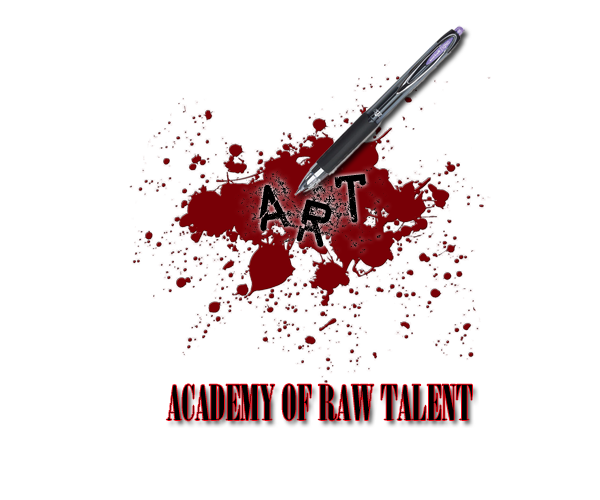 ---
Fuck You, Pay Me
Posts: 1024
Joined: Thu Jan 14, 2010 5:46 am
Wins: 11
Losses: 6
Location: 831, California
ok ok. imo, mic i think the "flow switchup" failed for me.

mic you had it goin early, dishin out some good personals, but since the second part didnt work for me, it was a real disadvantage.

leeroi, you verse was pretty solid. pretty stretched on a few lines, but you came with some pretty solid punches. like yezzir mentioned, nothing really great, but enough for this match.


punches: imma go with LG

Personals: LG again. he aimed at mic's avy and crew pretty well. threw some good nameplay in there as well

flow: LG. Mic if you woulda held the same flow and structure as the first part, you woulda make this alot closer than what i thought. maybe even came out with the W


mvgt: Leeroi Green


thanks for showing up fellas
---
Hard-Kore-X
Posts: 1132
Joined: Tue Jan 01, 2008 6:34 pm
Wins: 3
Losses: 0
Location: Chi-Town, Cicero/Aurora, ILL STATE
Contact:
I gotta disagree with Loon E on the switch up... Mic S you should've keep the switch up from the start. I felt like that was the best part of your piece. I wasn't really digging the one prior to that besides the "tossing green at bitches" line. As for Leeroi man your wordplay was dope the I to I line was clever. The way you used his name against him was nicely used (4 bar). Also your last bar did it for me it was a nice ender. Overall this battle was decent Mic S should've kept the switch up from the get-go. Leeroi went in on his piece very entertaining.

Punches- Leeroi Green
Flow- Tie
Personals- Leeroi Green
Multies- Mic S
Enjoyment- Leeroi Green

Vote: Leeroi Green

Facebook Music Page: http://www.facebook.com/#!/pages/HKX-Ha ... 8754264962
Reverbnation: http://www.reverbnation.com/hkx
Soundcloud: http://www.soundcloud.com/hkx
Search For Me On Datpiff.com: http://www.datpiff.com/mixtapes-search. ... eyword:HKX
Latest Album Dropped: Da Essence

---
Rhyme Master
Posts: 228
Joined: Sat May 21, 2011 7:05 am
Wins: 10
Losses: 8
No Shows: 1
Location: 260
Contact:
dope drop, you made me eat my own words Leeroi- good luck in round 2

thanks for the votes and this battle is/ or will be closed soon
3-0 Mic got K.O'ed
---
Users browsing this forum: No registered users and 1 guest