Moderator: Loon E Lou
Rap Assassin
Posts: 543
Joined: Fri Mar 25, 2011 6:21 am
Wins: 9
Losses: 18
No Shows: 1
Contact:
lmao at you lying bastards ya's probably dont excercise at all.

100 sit ups 100 press ups morning / night an this isnt excercise just habit i got into in borstal.

i try to do 10 miles worth of joggin a week an other than that just a usual boxing working out once a week.

lift all the weights you want meat heads but you need a combo of fitness agility strength an power not ridiculously big biceps an shoulders but the cardio of a tractor.

im in good condition but my cardio is drasticly poor due to asthma an heavy weed consumption


fuck all this "i push this much an i lift this much" hand to hand i'd fight anyone of you regardless of your size
like the wisest man whoever lived once said "the biggest man you ever did see was once a baby" an tha shits true.
---
Rhyme Master
Posts: 163
Joined: Thu Jul 07, 2011 9:51 pm
Wins: 8
I just started running again. I will be cut like cheese.
[center]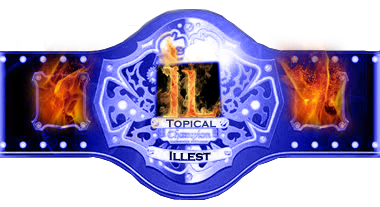 [/center]
The Elitists:
"We don't diss anymore, we only write songs for charities and Christmas carrols" - Sir 3rd String QB
3rd String QB
Calico
Enlightend
Shazo
---
Uh I'm not gonna post a detailed routine, so I'll say this:

I swim, I run, I do circuit training, I do strength training, I walk a lot and I play sports.

AKA SCOTCH HALL, MOE MEIJER & MOMEIJAH.
---
---
Users browsing this forum: No registered users and 5 guests